You are in: Beach Club & Tours |

Costa Maya Beach Break


WELCOME TO COSTA MAYA BEACH BREAK ALL INCLUSIVE EXCURSION, FOR CRUISE SHIP PASSENGERS ONLY.




Lounge Area

Massage on the beach

View from the rooms

Beach

Panorama from the terrace

Restaurant terrace

Umbrellas & Lounge Chairs

Hammocks area

Shoreline

Jungle around Almaplena

Our Costa Maya Beach Break includes:
(For cruise passengers only)

All Beach Club Amenities
All you can Drink - (Open Bar all day including:
beer, Mexican liquors, cocktails, water, soft drinks)
All you can eat Served Lunch
Reserved umbrellas & Lounge Chairs or
Lounge Area
Free transportation to and from the Port





Beach Club Amenities included:

Private Beach of 30.000 ft²
Panoramic Restaurant Terrace
Restrooms & Showers
Dressing rooms
Free Internet Wi-Fi
English speaking staff
Private Parking



Almaplena Eco Resort & Beach Club is located just 20 minutes drive from Costa Maya Port, Mexico (free transportation for cruise ship passengers).
The Beach Resort features a unique and enviable position directly on a private beach of the Mexican Caribbean Sea with powdery white sand and turquoise-blue water, situated in a secluded area away from the crowds and next the tropical jungle.

If you are looking for a relaxing beach day spent in tranquility with your
family and friends, you'll love the beautiful pristine beaches of Puerto Angel area
area in Costa Maya, a place capable of giving you its special energy and that makes
you feel part of nature's elements.
Here you can have a walk along the shore, enjoy a snorkeling experience, or simply
sipping refreshing tropical drinks lying on the beach.

Very close, right in front of our beach resort, there is
an excellent spot for snorkeling along the Costa Maya Meso-American Barrier Reef,
the second largest coral reef system in the world.
You won't need to take a boat tour, only a few strokes to swim and you are ready to explore
the spectacular underwater world where you can admire see corals, an abundance of tropical colourful fish and if you are lucky also some turtles.

The beach quality is excellent, free of seagrass and rocks. Our Beach Club provides a very good daily cleaning of the beach to assure a pleasant stay for every guest and especially to maintain a safe environment for children.




To ensure our guests relaxation, privacy and all-inclusive quality service, Almaplena Beach Club provides a daily limit of 20 guests.
On our beach of 30.000 ft&sup2 (3.000 m&sup2) a reserved umbrella with beach chairs will await you; our staff is always available for your requests.

FOOD
Included with your reservation Almaplena Beach Club offers an all you can eat with
delicious choices of tacos of arrachera (beef) and shrimps tacos,
home made guacamole, nachos with mexican sauces.

All food served is selected, cleaned with purified water and cooked with care by our chef to offer
you excellent quality. Vegetarian menu is also available on request.
Besides the all-inclusive option, our restaurant will be glad to prepare you dishes from our
standard menu, a la carte.

Directly facing the Caribbean sea with an enchanting view of Puerto Angel beach,
Almaplena Eco Resort & Beach Club is the ideal place to enjoy mediterranean cuisine merged with local influences that incorporate and enhance the best ingredients and regional flavors. DRINK
Included with your beach day reservation a great all you can drink open bar offer awaits
you. Almaplena Beach Bar, with its raised terrace overlooking the splendid Costa Maya
beach, serves delicious cocktails, cold beers, Rum and Tequila, Coca Cola and fruit juices for
children. The house specialty is Almaplena Margarita, a review of the cocktail created in 1936
by Danny Negrete.

All the ingredients of our cocktails are prepared by our barman; the ice used is made from
purified water. The beers we serve are Cerveceria Modelo: Corona, Montejo, Victoria, Pacifico,
Leon, Negra Modelo and Modelo Especial. WHAT TO BRING
Recommended items to bring on your Costa Maya beach excursion:
Towel
Your own snorkeling equipment
Sunscreen
And ... don't forget to bring your smile!

We hope you'll enjoy your Costa Maya excursion at Almaplena Eco Resort & Beach Club.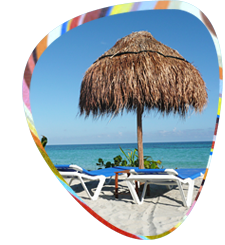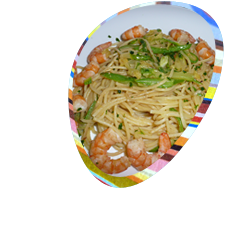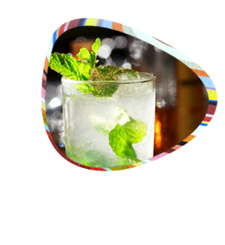 Carretera costera Mahahual-Xcalak, Km 12.5
77940 Mahahual (Costa Maya) - Quintana Roo, México.


Email:

info@almaplenabeachresort.com


All rights reserved.


All Copyright and other Intellectual Property rights in all Designs, Text, Images and other materials on this website are owned by Tres Jaguares S.a. de C.V..
No part of this site may be reproduced without the written permission of the copyright owner. Almaplena is a registered trademarks of Tres Jaguares S.a. de C.V..